ABOUT
Vetri Space is an executive coaching company based out of Seattle providing both 1:1 coaching and executive team development. Vetri Space is led by professionally certified executive coach Mary Beth King, whose 35 years of leadership training and executive coaching have impacted thousands of individuals and the organizations they serve, in Seattle and beyond. Vetri is the Italian word for glass, the ultimate symbol of transparency. Space defines the many nuances of a team's culture. Vetri Space provides the understanding through leadership development, the tools through corporate training, and the support through business coaching to build a powerful environment of respectful transparency.
MARY BETH King, executive coach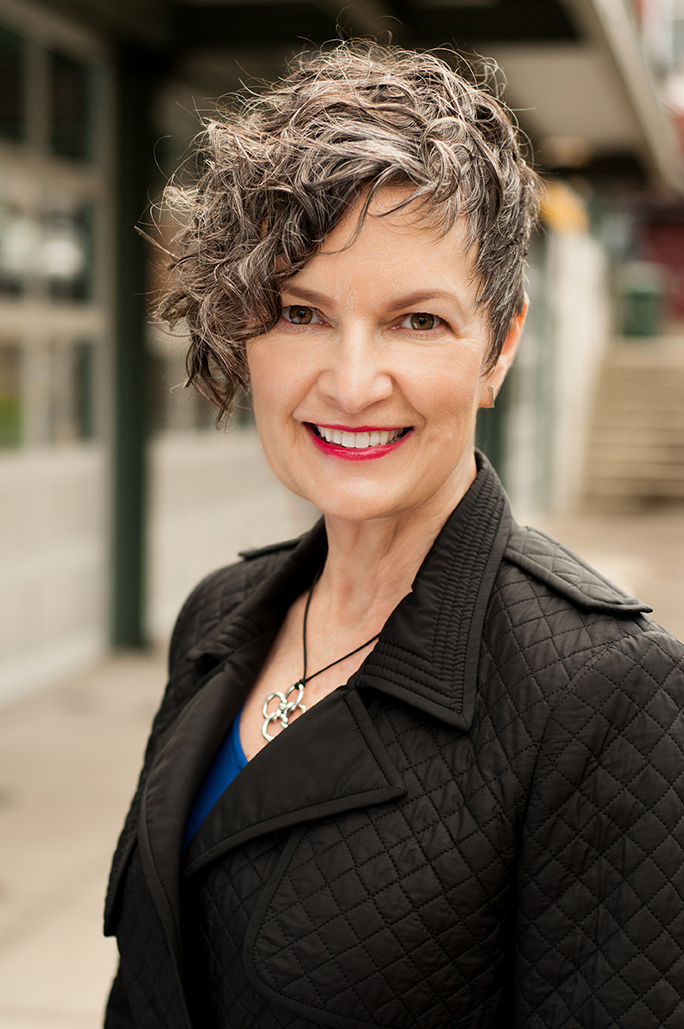 Mary Beth King is a thirty-five year veteran of the coaching/training industry.


Mary Beth began her career as an educator, and added coach training through
Boas Leadership in Brussels
, coaching certification through
Co-Active Training Institute
, and Professional Certified Coach accreditation through the
International Coach Federation
. As a business coach, she is direct, caring, and thoughtful as she joins her clients in discovering how they can "get from here to there."
Mary Beth's years of designing educational curriculum has given her the tools and experience to create engaging team development training. She tailors each leadership training to include learning and practicing the skills needed to address a specific team's challenges.
Mary Beth offers rigorously validated assessments as a valuable tool in leadership development through expanding communication skills. She is a certified
DISC,
Driving Forces,
EQ,
DNA,
and
HD
Analyst.
An independent thinker and often considered a cultural outlier, Mary Beth is drawn to explore the new and different, whether it be a symphony, a hike, or a country. She has currently embraced her VIVE VR gaming system. (And as a business coach, she is imagining its possibilities as a cutting-edge leadership development tool!)
Mary Beth loves her diverse life, with her husband, in the heart of downtown Seattle.
VETRI SPACE
Vetri Space was founded to address the lack of transparency that is crippling relationships and organizations. Vetri Space infuses transparency into the core of a company through a proven two-pronged approach of
executive coaching
and providing experiential
leadership development
for its teams.
Communication remains at the core of building a successful company. But as digital methods of communication are increasing exponentially every year, clear communication is decreasing. As the digital ways in which we connect increase, the actual clarity between people is often compromised.
With email and texting being the most common modes of communicating in the workplace, individuals find it easy to avoid difficult conversations. Connections remain superficial as topics get digitally pushed from person to person. Hoping to avoid conflict, genuine opinions are not shared, leaving leaders with a lack of full information when making decisions. And their teams feel ineffective.
Executive coaching and corporate training provide leadership development. Vetri Space leadership training is grounded in practical and proven skills that are present in all high-functioning teams. Effective communication. Emotional intelligence. And strategic planning.

BE INNOVATIVE AND CREATE

BE INNOVATIVE AND CREATE

Each leader and each team is unique. There is no executive coaching or leadership training formula. Whether working with an individual or an organization, I help clearly define specific goals, unique challenges, and inspired strategy. It is an exciting and innovative process.
CLIENTS ARE NATURALLY CREATIVE, RESOURCEFUL, AND WHOLE

CLIENTS ARE NATURALLY CREATIVE, RESOURCEFUL, AND WHOLE

Clients are NOT broken individuals in need of help. Clients are intelligent, fully-functioning human beings creating their life and work. Partnering with them through leadership development to explore where they are and where they want to be expands their awareness of their possibilities. Amazing things happen.
COMMITMENT IS A PROMISE TO OURSELVES AND OUR CLIENTS

COMMITMENT IS A PROMISE TO OURSELVES AND OUR CLIENTS

Partnering with an individual for business coaching, or an organization for corporate training is a privilege. I don't take that privilege lightly. I recognize that our conversations are about people's lives and livelihoods. I am committed to excellence in everything that matters. And this work matters, both to me and the clients I serve. I'm committed.

TRANSPARENCY IN ALL THINGS

TRANSPARENCY IN ALL THINGS

Transparency is the single most profound human choice. It creates trust. Transparency is being aware of what you think on any given topic, and speaking those things that would bring clarity to the conversation. Observations, concerns, opinions. Respectfully, clearly, unashamedly. In all things.

SMILE FREELY
WORK IS FUN!
SMILE FREELY
WORK IS FUN!
Fun plays an essential role in having the focus needed to do great work. Creating moments of fun in the business coaching relationship and during team development training not only makes them more effective, but definitely more memorable. And memorable means the information gets filed in a place in your brain where every time to access it, you recall it with a smile!